"One picture speaks a thousand words," so they say. As a matter of facts, pictures contain a lot of information that can help us preserve precious memories. This is the reason we take pictures at special occasions and events. One by infinity is a professional photo studio in New Zealand that offers customized photography and cinematic film services. All photos and films are captured by leading and certified photographers from the Universal College of Learning. This website is available to anybody looking to know more about who they are and what they do.
Homepage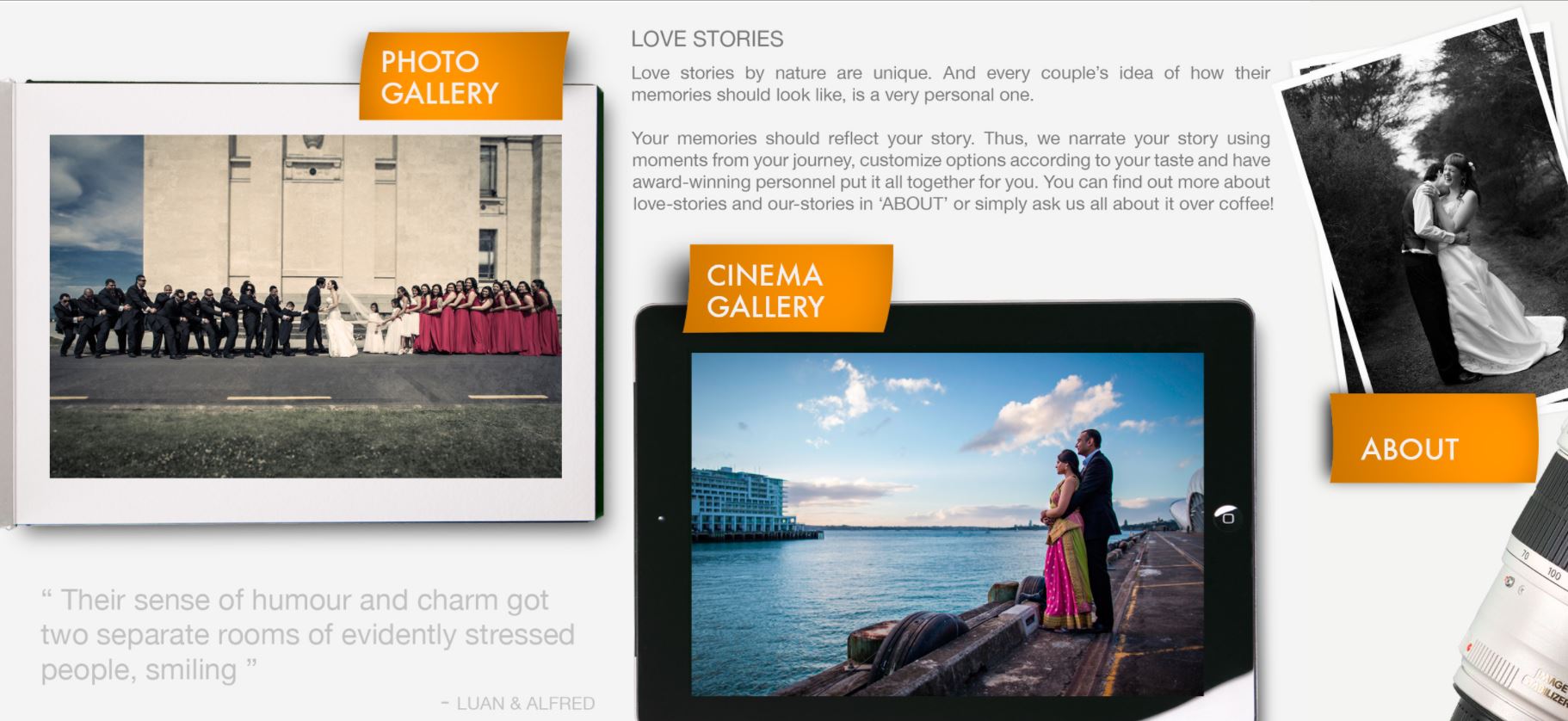 Here you have the webpage you will be directed to whenever you input the website URL. It contains pictures from our recent works. It also shows certain information such as the new and recent updates of events related to what we do. The homepage gives you a brief summary of the company itself. It also doubles as a landing page for a number of its services.
About Us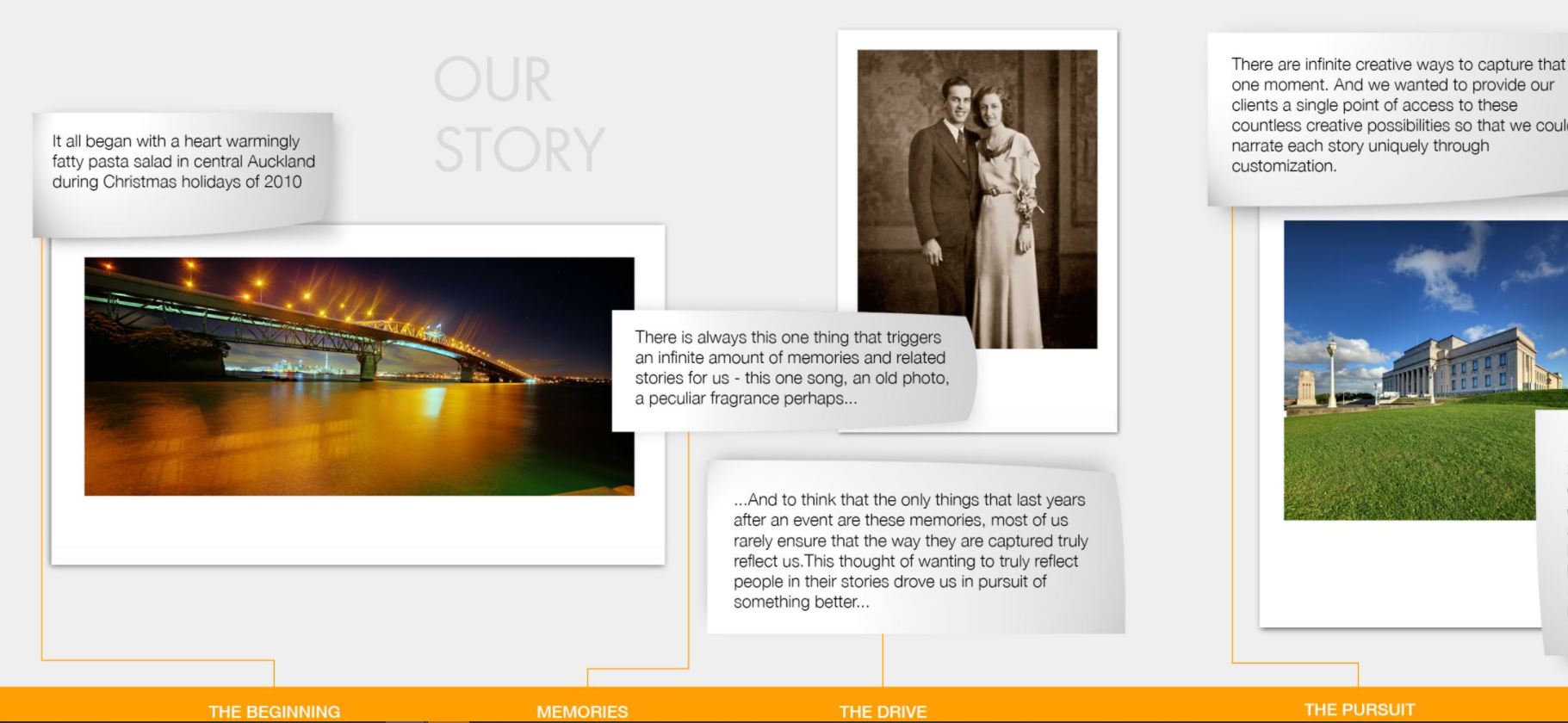 On By Infinity knows that few are the people visiting this website for the first time that already know much about the company. You may not know how the studio started, what it does and many other necessary information. This is why this section of the website exists.
The "about us section" is a more detailed version of FAQs. In this context, One By Infinity is already answering the questions before you ask them. This is where it tells you about what it does and how it does it. This is where you are informed about how the studio started and got to where it is today. The company's vision, mission and more are also made available here.
Photos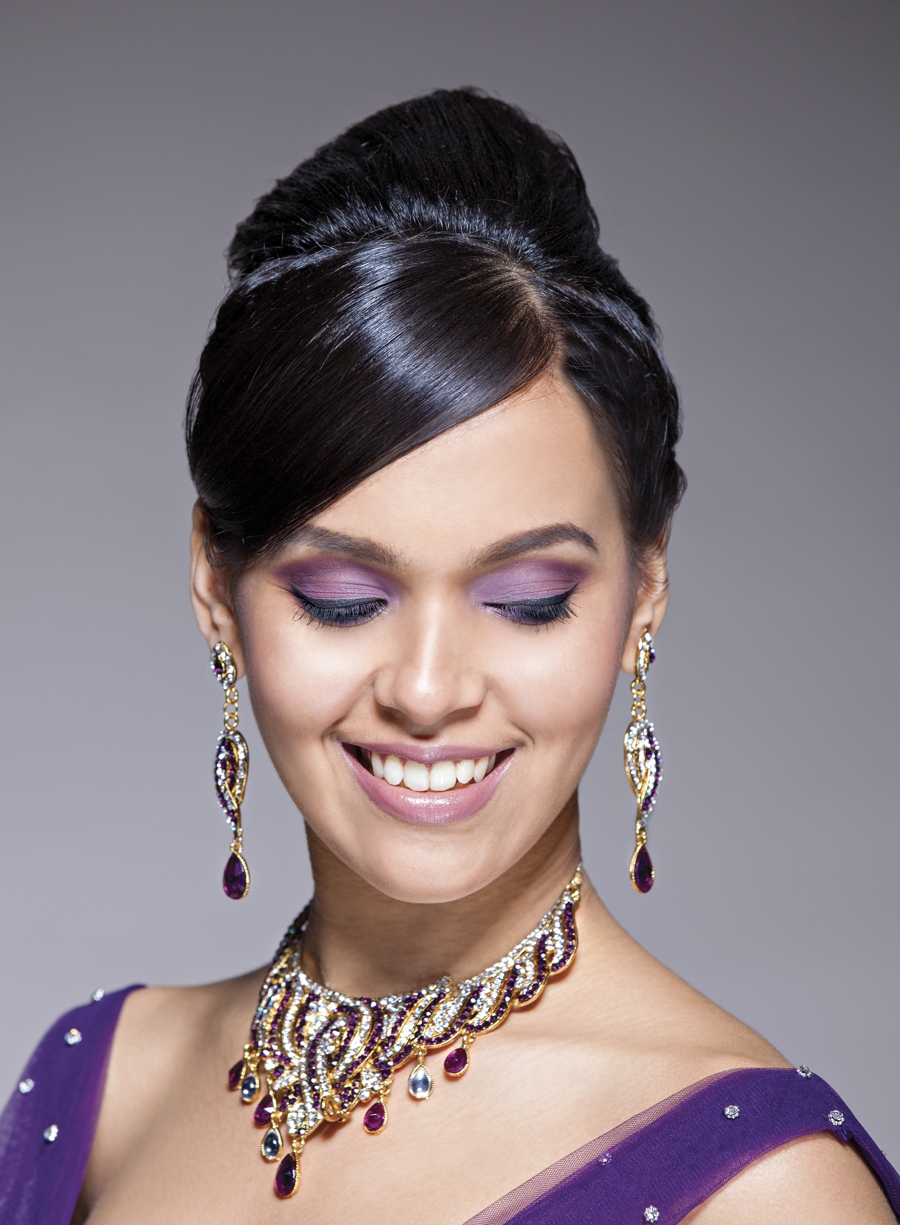 As a professional photography company, it is imperative that One By Infinity takes a lot of photographs. They won't be that credible if the studio does not document or store the pictures somewhere. This is the reason for the creation of the "photos" section of the website. One By Infinity always gets bookings to cover various private and public events. This is a photo and studio company that believe in customer marketing.
Consequently, the company will rather promote the pictures of its customers than hire models for a promotional shoot. However, they respect the privacy and decisions of their clients. This means that the studio will only post pictures of clients that they have been given permission to post.
Cinema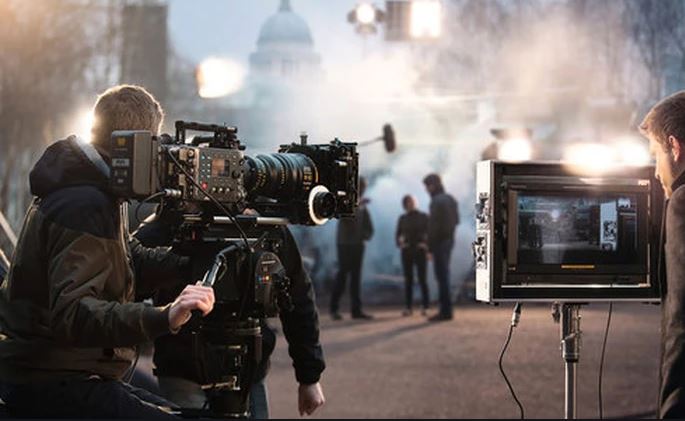 One By Infinity is also into film making. They therefore offer a lot of film-making services. The studio covers almost every event that needs professional cinematography. Family events, corporate events and even documentaries. Just the pictures, the company also documents these films in the "cinema" section of the website.
One By Infinity respects the privacy of its clients and will stand by whatever decisions they make as regards how to propagate these films. You can decide if you want all parts of the film to appear on our website. You are also free to decide if you want certain parts removed and so on.
Blog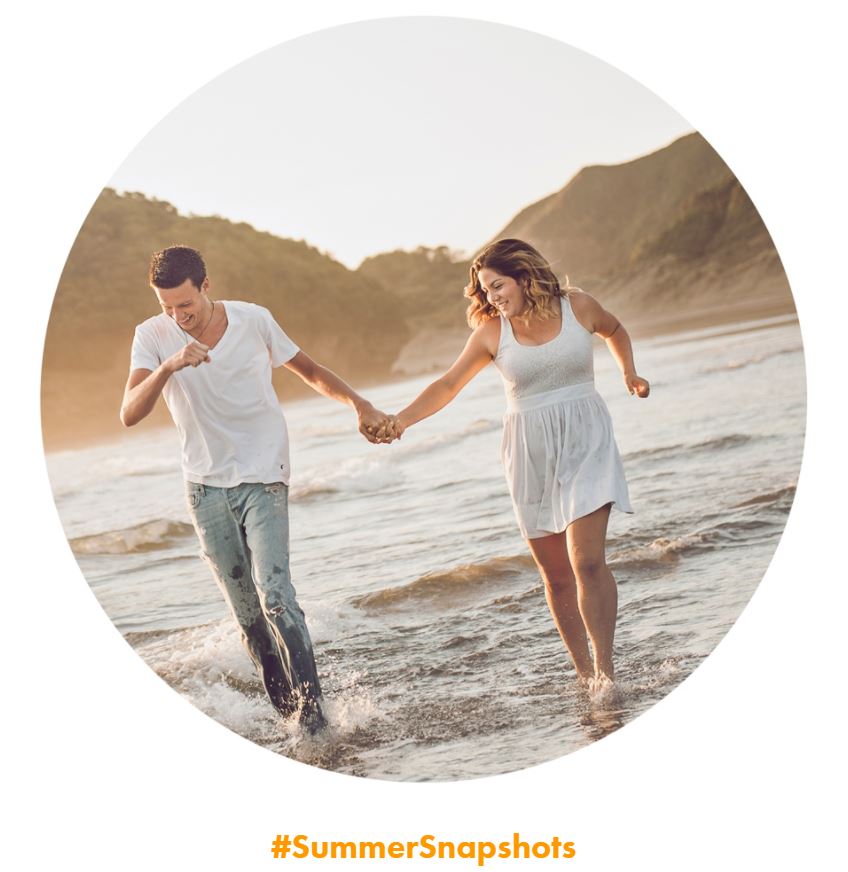 For every website, it is important to have a section that you can use to share information. For many other websites, they use a "news" section to update people on the happenings and events as they relate to the website. Some of them also use the news section of their website to push out educational content.
On this website, however, instead of the 'news 'section, you will see the "blog" section. This is where you get tips related to both photography and cinematography. One By Infinity frequently updates it to ensure that they always provide you with good contents.
Some blog posts include "how to take great nature and environmental photos," "how to use a drone for aerial cinematography," "how to select the camera that fits your need," "how to select the right props for your photo shoot,"" how to choose the best destination for a shoot "and a good deal of other photography or cinematography related topics.
Contact Us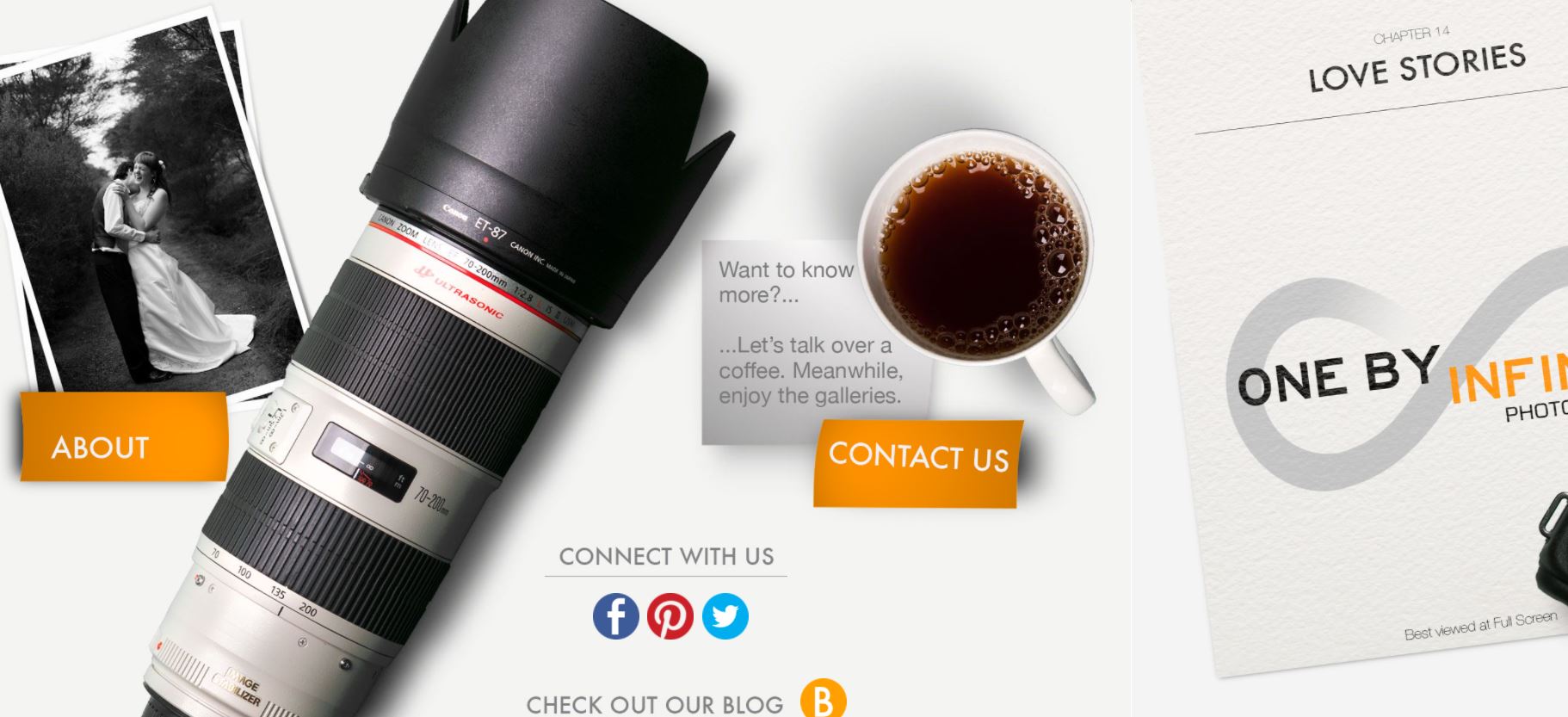 After all this promotion, you most likely would want to employ the photography or cinematography services of One By Infinity. For that purpose, it has the "contact us" section. It is also meant to handle every issue that needs dialogue or communication.
This is the section where you can formally lay complaints. You can also make inquiries here. Perhaps you want to know about our rate, require certain services not on our menu or partner with us, this is the path to take. More importantly, you should know that One By Infinity responds promptly and the website's interface is user-friendly.